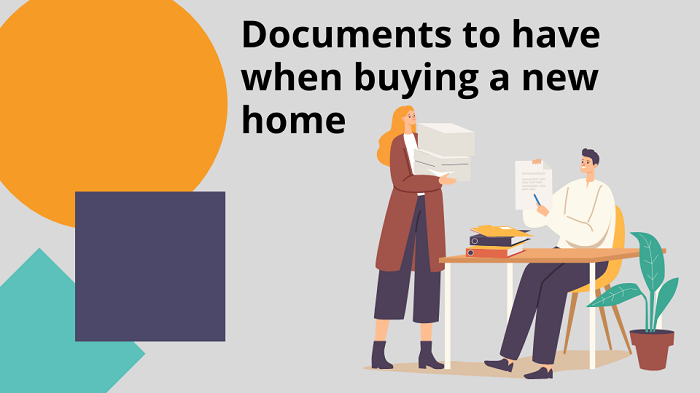 While the home buying process is exciting, applying for a mortgage can be time-consuming. Paperwork is a big part of the mortgage process and the better prepared you are, the more likely it is to go well. In fact, if you are considering getting preapproved for a mortgage, lining the paperwork up ahead of time will be very helpful. Remember, the more information provided to your mortgage lender, the easier it will be for them to get your approval. There are three categories of documentation your lender will want to see, income, expenses, and assets. Here are the documents they will likely require:
Verification of income
Mortgage lenders will typically verify the income you are claiming in two ways. First, they will want to see your most recent Form W2 or Form 1099 (if you are self-employed) and they will generally ask you to provide tax returns.
You should be prepared to provide at least a month's worth of pay stubs to a mortgage lender. Keep in mind, in most cases, overtime pay, bonuses, and other "extraordinary" income will not be counted as part of your gross income by the lender.
Verification of expenses
Your mortgage lender will need to verify your expenses. Since your mortgage application will ask you to list your debt, you should consider getting a free copy of your credit report.
Your mortgage lender may also want to verify your rent payments for at least the last year. You can provide a copy of the checks used to pay your rent, although the lender may ask you to sign a form allowing them to verify your rent independently of any documentation you provide.
Verification of assets
You may also be asked to provide verification of certain assets. For example, if you have a stock portfolio, IRA accounts, or other liquid assets, the lender may ask you to provide the most recent statements from the custodian of those accounts. Your mortgage lender will let you know what additional information they may need.
This list is not intended to be a comprehensive list of the documents your lender may request. Chances are you will also be asked to provide a copy of your driver's license or other photo identification. Borrowers who have part of their down payment given to them as a gift may also be required to provide a gift letter indicating the funds were a gift and not a loan. The better prepared you are for the mortgage process the faster it will go.