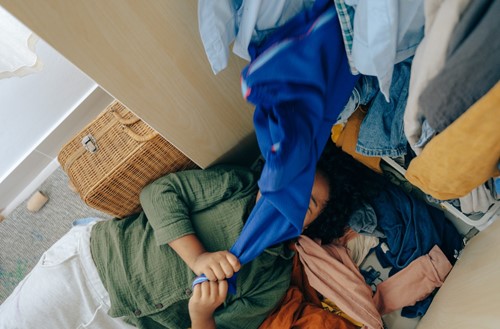 Walk-in closets continue to be a popular trend for home upgrades and renovations. They can be an excellent addition to your lifestyle and a significant selling point for potential homebuyers. However, when determining whether adding a walk-in closet is the best idea, there are many things to consider. Here are the key advantages and disadvantages of walk-in closets to help you decide:
Walk-In Closet Advantages
Amazing Storage Potential - When you consider that a walk-in closet is like an entire room dedicated to your wardrobe, it's easy to see the appeal. With the right layout, you can keep and display an enormous amount of clothing, shoes and accessories all in one place. Walk-in closets also allow you to dedicate a space to more delicate or expensive items, like jewelry, that can get lost in the clutter of daily life. By using a combination of hanging rods, shelving and drawers you can unlock the full storage potential of a walk-in closet.
Customizable - There are entire companies and firms dedicated to custom closet design. There are also countless products and solutions available to DIY your own closet layout, from shelving units to garment racks to drawers and more. Rather than a normal closet, a walk-in grants the opportunity to customize the space to meet your specific needs. Everybody's wardrobe is different and you can maximize your storage efficiency and take the best possible care of your belongings by customizing your walk-in.
Walk-In Closet Disadvantages
Expensive - Unfortunately, a walk-in closet can be expensive. Even if you already have the space in your home and don't need to pay for a full remodel, finishing touches can add up. Things like lighting, custom shelving, mirrors and other decor are costly. You can save some money with the DIY approach to perfecting your walk-in closet rather than hire a team of professionals to help, but creating the ultimate closet space has the potential to be time-consuming and expensive.
Potentially Overwhelming - For many, simpler is better for storage. This is especially true for clothing and shoe storage, as these things have a tendency to become cluttered and overwhelming, no matter how fastidious you are in your organization.
However, adding too much space and too many organization options can be the opposite of helpful: instead of helping you bring order to your wardrobe, you may find it overwhelming or more messy than before. It's important to consider whether you would prefer a simple approach to your closet.
Walk-in closets are a desirable feature and a goal for many homeowners. However, they are not for everyone and every home. Consider the pros and cons if you're thinking of adding your own to make sure you get the best potential solution for your needs.