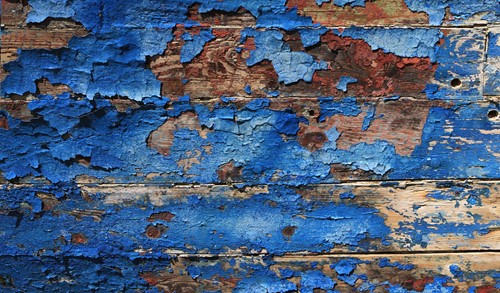 Perhaps you have invested in a charming, turn-of-the-century home that is full of unique details and authentic touches. Many homeowners are drawn to historic homes because of their architectural designs and cozy atmospheres. However, some of these homes may come with an unexpected risk - the risk of lead-based paint.
Decades ago, a lot of paint that was used inside of homes had lead as a primary ingredient. At the time people were not aware of the health risks associated with lead, and it was eventually removed from paint mixtures. It's important to be aware of what type of paint is in your home, and to understand what steps you may need to take to reduce the risk of lead poisoning.
When Was Lead-Based Paint Used in Homes?
Lead was a popular ingredient in paint because it created a rich color and shiny gloss. As colorful paint was used in homes throughout the country in the early decades of the 20th century, scientists and researchers began to notice the negative impacts of lead on young children. By 1978, lead-based paint was banned from being used in residential homes so most homeowners who purchase a house built after 1978 do not have to be too concerned about lead-based paint. However, there were some builders who continued to use it illegally for years.
How to Tell If Your Home Has Lead-Based Paint
There are two main ways to know if there is lead-based paint in your home. The first is to look around for paint that is chipping or decaying. As lead-based paint deteriorates over time, it will begin to look scaly. This effect is called alligatoring and it is a tell-tale sign that lead-based paint is present in the home. The other way to know with certainty is to have the home tested for lead-based paint. Some people opt to have testing performed during the home inspection.
Lead Poisoning Symptoms
Lead poisoning is most common in children under 6 years old. These are some of the most common symptoms of lead poisoning to be aware of:
Unexplained weight loss and loss of appetite.
Development delays or learning disabilities.
Abdominal pain or frequent vomiting.
Hearing loss.
Chronic fatigue.
The desire to eat items that are not food, such as paint chips.
Lead Abatement: What You Need to Know
Lead abatement is the process of removing lead from your home. If you have discovered that there is lead-based paint or other sources of lead in your home then you may be eligible for financial assistance in order to complete the lead abatement process. You may want to reach out to your local government to learn more about the resources that may be available to you.
For many people, lead is a hidden risk inside their home. They may not realize that there is lead in their paint or in other areas of their home until the young children living inside the home begin to show signs and symptoms of lead poisoning. By taking a proactive approach and having your home inspected for lead, you can address any issues and significantly reduce the risk of lead poisoning.