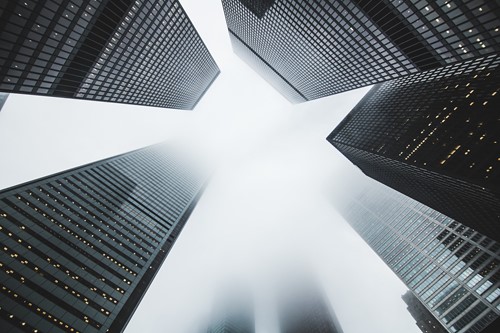 Photo by Free-Photos via Pixabay
For some, house hacking is the key to getting started in real estate; for others, it's just a smart way to build cash flow into an otherwise uncooperative rental market. Wondering how to get your foot in the door? Here's what you need to know. 
What is House Hacking? 
The term "house hacking" was coined by Bigger Pockets, but in general, the practice has been going on for as long as people have been owning and renting properties. House hacking refers to renting out a part of your primary residence. Generally, that means owning a duplex, triplex, or quadruplex, living in one unit, and renting out the rest. For some, it means renting out one or more rooms of a single-family residence. In an ideal scenario, house hackers can essentially live for free--allowing the rental income from the space they rent out to pay for the mortgage and maintenance of the entire property. 
Why is House Hacking a Smart First Investment? 
As with any investment, the viability of house hacking depends on the market in your area. But for many who want to get into real estate investing but haven't yet taken the plunge, it's a smart step. 
Owner-occupants enjoy the best financing terms. When you plan to use the property as your principal residence, you'll get lower down payments (as low as 0-5%, in the case of VA and FHA loans) and lower interest rates. 
House hacking serves as training for managing more tenants. Because you'll be living in close proximity to your tenants, it will be easier to keep an eye on your property and address repairs and other issues as they arise. It's a great way to earn a few notches in your landlord belt before purchasing more rental properties in the future. 
When you decide to move out, you can rent out the final unit (or the primary house) and enjoy the full benefits of positive cash flow thanks to your low-interest-rate home. 
An Accessible Way to Start Small 
Step one: talk to a lender. If you can get pre-approved for a single family residence, you can get pre-approved for a duplex (or larger).
Already own a home? Consider renting out an extra bedroom, or finishing the basement to rent out as an ADU. And even if you don't net massive positive cash flow at first, you'll massively offset your own cost of living, while gaining valuable experience as an investor and property manager.